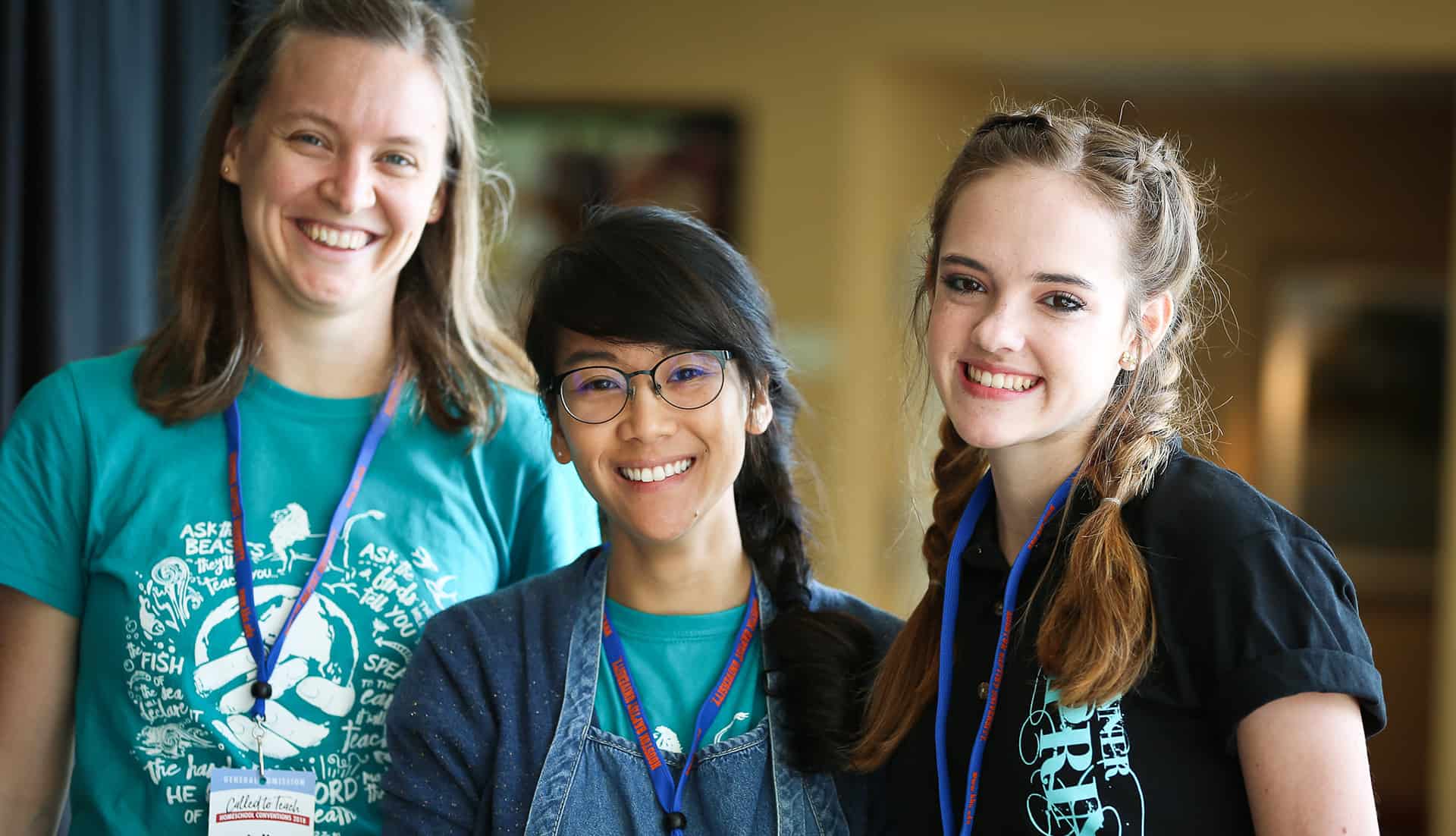 Calling all Volunteers!
We believe that raising children is a family's God-given right and calling. Do you want to give back to the homeschool community? When you give of your time and efforts at Convention, you play a vital role in supporting Texas Home School Coalition's mission of Keeping Texas Families Free.
Which volunteer opportunity is best for you?
Teens and Adults 16+
$25 discount on your total Convention registration for each 4-hour shift
Short shifts allow you to still experience Convention
Variety of positions to choose from including: registration, greeting, workshop monitoring, and more
Speedy check-in at the volunteer booth
Volunteer T-shirt included
Young People 14+
Free registration for a sibling if you volunteer the entire event
Impact a young child's life
Event T-shirt included
Teens 13-19
Volunteer service mixed with workshops, activities and a whole lot of awesome!
There's a fee to participate but it's worth every penny.
2 or 3 day commitment (you choose)
Teen Staff T-shirt included
Become a Convention Volunteer: Signing Up is Fast and Easy!
Click one of the Registration buttons below and make your selections
Fill out the Become a Convention Volunteer section of the registration form
Your volunteer discount will be automatically applied to your total
Contact Anna Koroschetz at Eventplanner@thsc.org with any questions about becoming a THSC Volunteer!